Nov

26
Tags
Related Posts
Share This
RRC 2014: Nov 24th
November 24th 2014: On this week's Raw Review Crew… Koncessions Kane, lesbionesty and the magical appearing podium of doom.
After months with hardly any new champions, we got four in a couple of weeks. Lesnar has the right idea, you can't lose your title if you never show up. RRC World Heavyweight Champion Justin is following Brock's lead this week, so I'll go it alone. You may have noticed a llama in a party hat, that's because this is s my 300th Raw review, this feels like an occasion for balloons.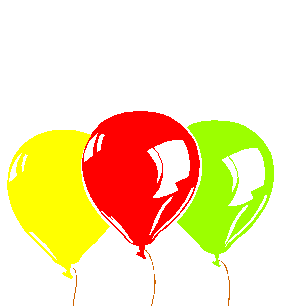 Enough offbeat shenanigans, on with the show…
Hunter and Steph's Goodbye
Long rambling promo of doom wasn't the best way to start Raw, but it was exactly what was needed to set them up for Bryan's return. Orton not being around for the Authority's demise was kind of odd, but Bryan was one guy who really needed to show up before they were gone after the way they treated him. His night as GM was pretty good too apart from the Rusev nonsense.
Ryback vs Henry
After losing instantly at Survivor Series, Mizark didn't even get to start this match before getting beaten up.
Harper vs Ambrose
A pretty good match with an incredibly weak finish. Wyatt getting revenge on Ambrose makes perfect sense for a change and they're using plenty of weapons leading up to TLC, although they have nothing to climb a ladder for, so I guess it'll just be a TLC match with pinfalls.
Miz/Mizdow vs Goldust/Stardust
After Mizdow got the win on Sunday, Miz leaving him to do most of the match, then stealing the victory at the end was a smart idea. Right now, both guys are playing off each other really well. Hopefully they can keep them fresh, then split them at the right time, it'd be very easy to break them up too soon or just run the act into the ground.
Bullying Rusev
I absolutely hated this segment, the hypocrisy of the ultra-pro USA crap WWE comes up with sometimes is ridiculous, and to have a stipulation that there'd be a battle royal if it didn't happen, but instead just have Jack Swagger attack Rusev was stupid.
Fandango vs Gabriel
How does Rosa Mendes stay employed, she's even terrible at standing up slowly and posing, and the new and improved Fandango is about as bad as the new and improved Dolph Ziggler was. Dropping his only redeeming feature is stupid, without the music, Fandango is just some boring guy.
Big Show Promo
I'm bored of Show, but if he's going to get promo time, I prefer him as a heel. I'm not sure where Rowan's anti-bullying campaign was a couple of segments earlier, when a Bulgarian Russian's Latvian Russian American manager was being forced to do something against her will by Sgt Slaughter.
Brie vs AJ
Brie's sudden heelish nature is weird when she'd be free to do what she wants again now. Wrestling ability clearly isn't sexually transmitted or Mrs Brooks's husband would have created a far better divas division than they've got.
Interspecies Tag
Is Natalya a different species?
Larry the Cable Guy and Santino
Like most Raw guest stars, this was pointless, but at least it was pointless and related to the show, with him dressed in a Mysterio mask, confused by Stardust, getting food from Kane and doing commentary.
Cena/Ziggler vs Rolins/Noble/Mercury
J&J are good slapstick clowns, but I hope they're not overused or it'll turn Rollins into a clown too. A fun end to the show if it ended there, sadly they decided to remind everyone how annoying Michael Cole could be back in the Anonymous GM days.
Final Thoughts
The show was a mixture of decent and filler, it was nice to see Bryan again, but the rest of the show kind of drifted with no real direction. I have to give WWE some credit though, the GM podium has at least been updated to have the current Raw logo, unlike the sign they hang backstage every week which has been obsolete for two and a half years.
Score: 5.5
---

Last Week: 3
2014 High Score: 8.50 (Apr 7)
2014 Low Score: 1.25 (Oct 20)
Writer Averages
Krizbii: 5.18
Justin C: 4.87
2014 Average: 5.03

Average Score: 5.5